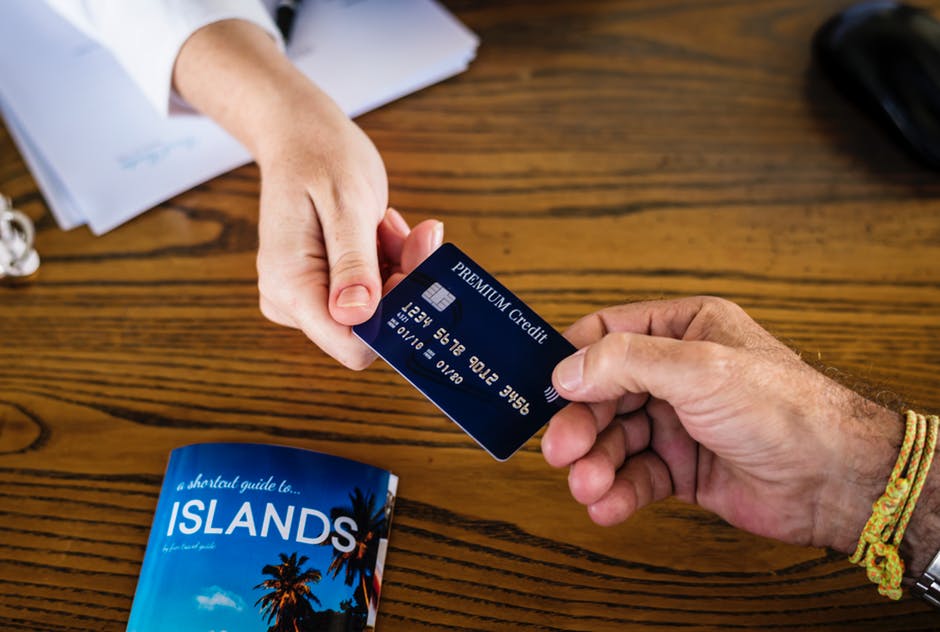 What is the Fastest Way to Improve Your Credit Score? 9 Essential Tips
Are you in search of the fastest way to improve your credit score?
Whether you're looking to qualify for a mortgage, secure a student loan, or even lease a vehicle, you're going to have to prove your creditworthiness.
Unfortunately, maintaining a good credit score isn't always as simple as one might think. In fact, a recent study found that a quarter of Americans report having poor credit.
If you're worried that your credit score may not be high enough, rest assured that all is not lost. In fact, there are steps that anyone carrying debt can take to improve their credit score.
If you're looking to improve your credit score, you're going to want to read this. Not only can a good credit score give you more access to loans, but it can also provide you with better payment rates.
Read on as we uncover nine simple and efficient tips on the fastest way to improve your credit score.
1. Set Payment Reminders
First and foremost, it's essential to pay your debts on time.
With as many bills as the average American household is responsible for, it's easy to let a few bills slip through the cracks. Over time, these bills pile up and interest quickly begins to accumulate.
To avoid this, set a simple calendar reminder for each bill in which you're responsible for. This way you can ensure that you're staying on top of each and every bill and that your totals get paid on time.
2. Avoiding Merely Transferring Debts
One of the biggest mistakes people make in managing their debts is avoiding payment.
Rather than paying the amounts owed, many will shift their debt load to another account. While this may provide short-term relief, it's inevitably going to further complicate your debt load and result in negative consequences.
3. Get Current
If you've missed payments that are piling up, make a point in paying off all of these payments. After all, you cannot focus on making current payments until you take care of all your past payments.
The longer that you continue to pay your bills on time, the more your credit score will increase. As you continue to make routine on-time payments, you will begin to notice that your score improves faster.
Remember, poor credit does not have to haunt you forever. In fact, older debts (that are now paid) begin to carry less weight as time goes on.
4. Avoid Collections
Some missed payments may go into collections after only a few days.
Unfortunately, a collections agency has one of the most negative and long-term impacts on a credit score. In fact, once a bill goes into collection, this debt stays on your account for a period of up to seven years.
That said, it's vital to avoid any late payments going into collections at all.
5. Keep Credit Card Balances Low
Oftentimes, banks opt to provide their clients with higher and higher credit limits.
However, just because these higher limits become available does not mean that it's in your best interest to use them.
If you're having trouble making your payments to start with, accepting a higher limit is best avoided. After all, high outstanding debt is more likely to have a negative impact on credit score rather than a lower amount.
6. Resist Opening Additional Credit Cards
Opening additional credit cards may be tempting to those who are having trouble managing their money.
This is especially the case nowadays when many stores offer incentives to buyers who open an associated credit card. This is also the case for many banks that offer a kick-back for their customers that open a new credit card.
While it may provide a short-term option for more available credit, this approach almost always backfires. The result is a credit score that suffers even more significantly.
7. Understand What a "Closed" Account Means
Many of those managing debt are tempted to close their troubled account(s).
Sure, this might be a positive step but it's vital to comprehend what closing the account exactly means. After all, merely closing a poor account fails to make it totally disappear.
Although the account is technically "closed," the details of the account remain open. This means that a closed account may still present itself on your credit report and have an effect on your overall credit score.
8. Avoid Significant Purchases
If you're really looking to improve your credit score, it's essential to avoid large-scale purchases during this time. Instead, your number one priority is to pay off your debts in a timely and efficient manner.
If you can avoid these large purchases, use the money to reduce your credit card balance. However, for those large and unavoidable purchases, opt to pay cash instead of credit during this time.
9. Credit Counselor
If you truly feel that you may have trouble making ends meet with your credit, be honest and speak with your creditors.
While they cannot wave a magic wand, they're willing to provide you with some helpful advice and solutions. For example, they may direct you to a credit counselor that can work with you personally to help manage your debts.
They may also be able to point you in the direction of which credit cards to consider in the future. Some credit cards are better than others for offering more competitive interest rates and better managing your credit.
Fastest Way to Improve Your Credit Score
If you're looking to maximize your finances and make the most of your money, you're going to want to ensure that you have a worthy credit score.
A good credit score allows you to better qualify for loans and receive more competitive rates. For the average American, this includes everything from getting approved for a car or student loan to securing a mortgage.
Despite the significance of maintaining good credit, twenty-five percent of Americans are still battling poor credit. Fortunately, there are steps each and every person can take to increase their credit score.
While paying your credit in full is the fastest way to improve your credit score, these other tips and tricks are sure to contribute the cause.
If you're suffering from poor credit, rest assured these steps can help improve your situation. For more credit repair answers, visit our blog!
https://creditrepairanswers.org/wp-content/uploads/2018/10/fastest-way-to-improve-your-credit-score.jpeg
632
940
admin
https://creditrepairanswers.org/wp-content/uploads/2019/09/CreditRepairAnswersLogoSmall-300x98.png
admin
2018-11-04 21:06:24
2019-05-14 17:18:11
What is the Fastest Way to Improve Your Credit Score? 9 Essential Tips