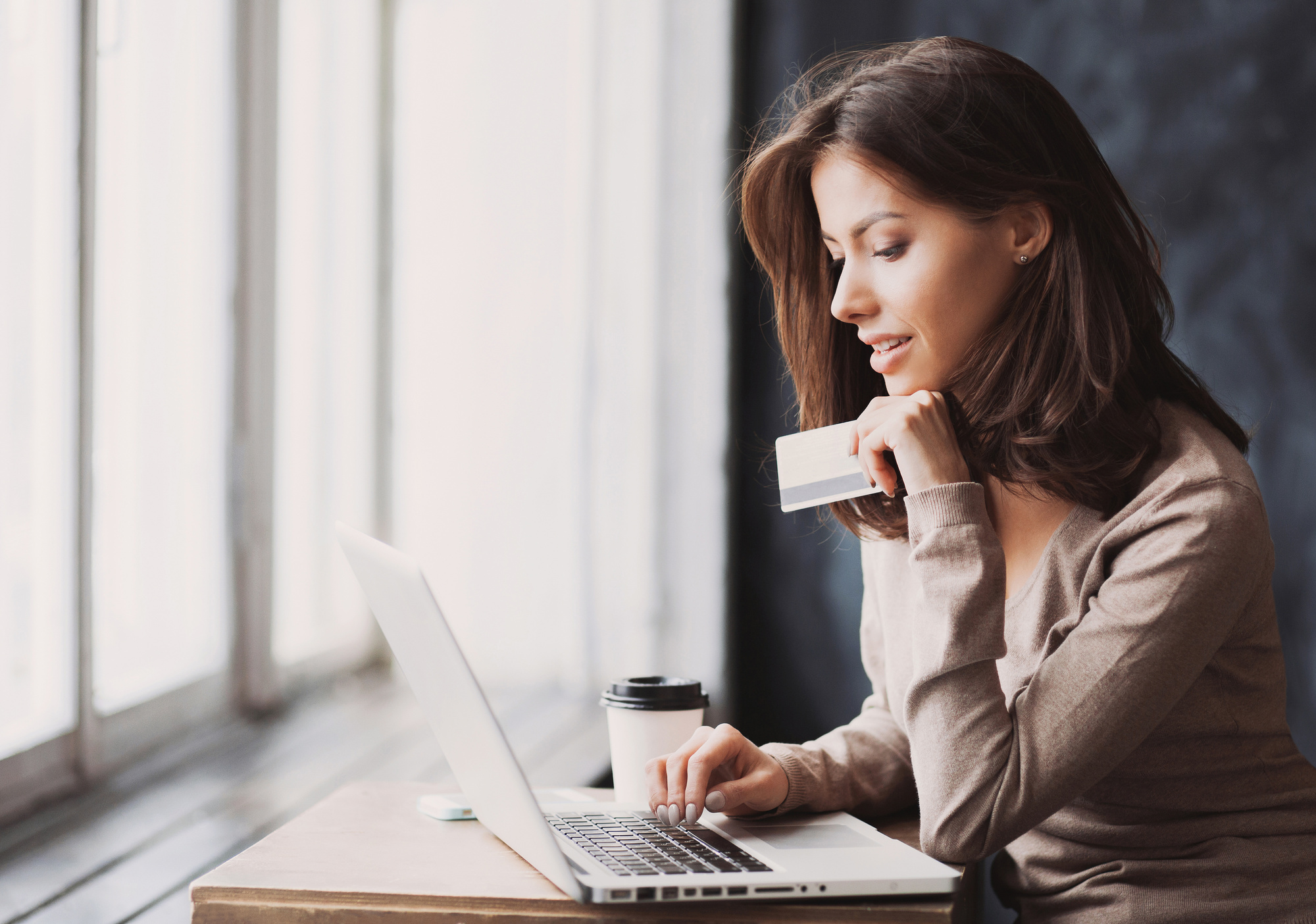 10 Best Credit Cards for Rebuilding Your Credit
Having bad credit doesn't mean the world is over. Every problem has a solution and that includes your financial situation.
Getting the right credit card is key to rebuilding your credit. Here are the best credit cards for rebuilding your credit.
Best Credit Cards for Rebuilding Your Credit
Finding the best credit card to rebuild your credit may seem impossible, but it's not. Here are 10 cards that are easy to apply to, accept poor credit applicants, and are perfect for rebuilding your credit.
1. Capital One Secured Mastercard
This Capital One secured card is ideal if you're looking for a card with a low deposit. Usually secured cards need you to make a deposit equal to your credit line, making you have to come up with the entire deposit upfront.
Luckily, this card gives you a credit limit of $200 for a deposit and depending on the state of your credit you only have to deposit $49, $99 or $200. This card also lets you make deposits in installments.
Another perk is if you make your first five payments on time, you might even be able to get a higher credit line without deposing any more money.
The only catch is if you have severely damaged credit like bankruptcy, you might not qualify. You need an active credit or savings account to apply.
2. OpenSky Secured Visa Credit Card
You can get this card without a credit check, which is perfect if you have bad credit. This also means if you have super damaged credit, you still might be able to qualify. However, you will still need to meet some income standards.
Another perk of this card that makes it stand apart from the rest, is you don't need a bank account to apply for this card. You can make your deposit and pay your bills with a debit card, wire transfer, check or money order.
The only issue is there's no opportunity to upgrade with an unsecured card like OpenSky Secured Visa Credit Card. This card is ideal for anyone looking to rebuild credit and want access to traditional banking services.
3. Discover it Secured
This card is our pick for rewards and upgrading. This actually might be the best credit card for people with bad credit. It comes with no annual fee but also rewards like 2% cashback on up to $1,000 worth of spending each quarter on restaurants and gas.
You also get 1% back on all other types spending. If you are responsible with your account for eight months, Discover will review your account and you might qualify for an upgrade.
This only drawback is your deposit needs to be paid with a bank account, so if you don't have one, you won't be able to apply to this account.
4. Digital Federal Credit Union Visa Platinum Secured Credit Card
We like this card because it offers low interest and low fees. The ongoing APR is 13.25%, which is about half the rate of most popular secured cards, and much better than you can get on other secured cards.
The annual fee is $0 and there is no balance transfer or cash advance fees. Like with most secured cards, you need to make a security deposit equal to your credit limit. But the good news is this card doesn't put a cap on how much you can deposit and how high your limit can be.
The only downside is you need to be a member of the Digital Federal Credit Union. The good news is there are actually a bunch of ways you can become a member, and a lot of people do it, but it's still a hoop to jump through for this card.
Basically, it's best to pay your credit card bill in full every month, especially if you're trying to build credit. But you also must carry a balance and this card is less expensive than other secured cards.
5. Credit One Bank Platinum Visa with Cash Back Rewards
We like this card because it has $0 fraud liability which can give you a peace of mind. You also can find out if you qualify in less than 60 seconds, so there's no waiting.
This card gives you 1% cash back rewards through eligible purchases and automatically reviews for credit line increases so there's the possibility that you could get even more credit.
You're also able to choose your monthly payment due date with this card, so you can conveniently align it with when you get paid or not at the same time as other major bills.
Another perk is you can easily view updates in your credit score with free online access with this card, although terms do apply. You also have to option to get account updates with text and e-mail notifications so you're always in the loop.
6. Capital One Secured Mastercard
This card has no annual fee but still gives you credit-building benefits if you're responsible with your card. Different than a prepaid card, this card builds your credit bu regularly reporting to the three major credit bureaus.
You also get an initial $200 credit line after you make a security deposit of $49, $99 or $200. The amount of your deposit depends on your creditworthiness. In addition, you can gain access to a higher credit line after you first five monthly payments without paying an additional deposit.
This card offers online access by phone or mobile app so you can manage your account 24/7. Another perk is this credit card is accepted at millions of locations worldwide, making it ideal for travel.
7. Green Dot Prior Visa Gold Secured Credit Card
This card offers credit lines from $200 to up to $5,000 with a low 9.99% interest rate on purchases all without a penalty rate. There are no minimum credit score requirements, so this card is ideal if you have bad credit.
Since this card accepts all credit score types, it's ideal if you're looking to strengthen your credit. As long as you're responsible with the card, as it reports to three national business bureaus.
Overall, this card has a super fast and easy application process. All you have to do is choose your credit line and open your personal savings deposit account to secure your line.
8. Indigo Platinum Mastercard
If you have a less than perfect credit history, even bankruptcy, you can still qualify for this card.
Once you choose your free custom card design and start responsibly using your card, your account history is reported to the three major U.S. credit bureaus. This will put you in the right direction to rebuild your credit.
The application process is painless, and you'll find out quickly if you qualify. You can also access your account online or on your mobile phone 24/7. This card also protects you from fraud if it's lost or stolen, and it's accepted wherever Mastercard is accepted.
9. Milestone Gold Mastercard
This card offers a quick pre-qualification which doesn't impact your credit score. You will also find out instantly if you qualify, and previous bankruptcy is accepted. If selected, you get a free custom card design and free online account access.
There's also zero liability for unauthorized charges on your card, and it's accepted at over 35 million locations nationwide.
10. AvantCard
Despite its name, there's nothing avant-garde about AvantCard. It's application process is fast and easy. The card might periodically review your account for credit line increases.
This card will help strengthen your credit as long as you use it responsibly. There are no hidden fees, you can use it online, there's no liability but unauthorized charges.
Rebuild Your Credit Today
Now that you know the 10 best credit cards for rebuilding your credit, get your card today. Most have quick and easy application processes, so what are you waiting for?
For more information and insight on credit repair, check out our blog.
https://creditrepairanswers.org/wp-content/uploads/2018/09/Best-Credit-Cards-for-Rebuilding-Your-Credit.jpeg
1404
2000
admin
https://creditrepairanswers.org/wp-content/uploads/2019/09/CreditRepairAnswersLogoSmall-300x98.png
admin
2018-09-13 03:18:48
2018-09-14 03:21:24
10 Best Credit Cards for Rebuilding Your Credit