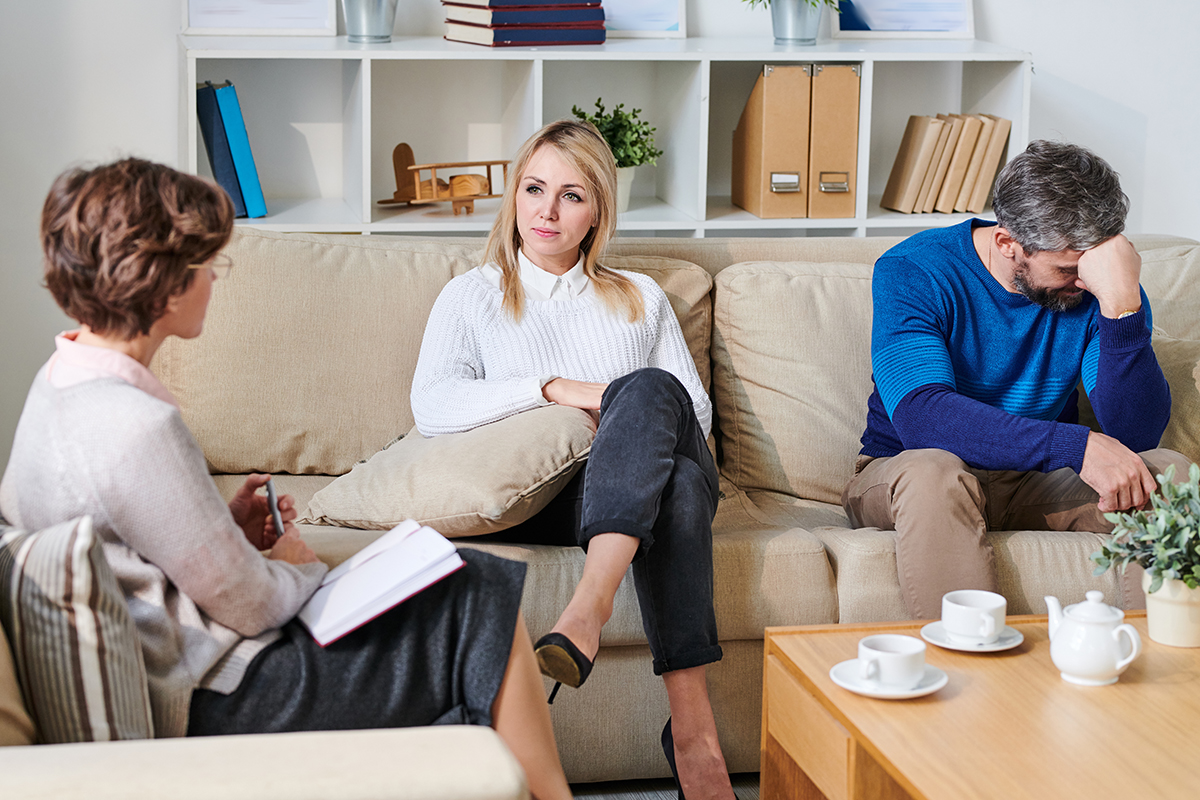 How Does Divorce Affect Credit Scores and What Can You Do About It?
Marriage is more than a bonding of two hearts. It's also a union of finances and financial responsibility.
However, money is a common source o f marital stress and a leading cause of divorce. In a recent survey, 79 percent of divorcees said money played a role in their divorce.
When a marriage fails or ends, your heart bears the emotional toll, but that's not all. Your credit score could also take a hit.
While we can't do much about your heart, we can do something about your finances and credit score.
In this article, we answer the question "how does divorce affect credit" and tell you how to protect your credit.
Keep reading!
When Divorce Marks the Beginning of Financial Trouble
When calculating your credit score, credit bureaus don't factor in your marital status. As such, divorce doesn't directly affect your credit.
It's the inevitable post-divorce financial troubles that'll give your credit score a beating.
Let's explore some of these potential situations.
Late/Missed Bills
It's common for couples to shares financial bills in a marriage. Maybe you pay the rent in turns or make a 50/50 contribution every month.
Regardless of your specific situation, a divorce can be the end of your shared financial responsibility. One party could, for revenge or whatever reason, fail to honor their end of the deal.
If you don't have the financial muscle to settle the bills alone and on time, your credit standing will be in jeopardy.
Typically, rent and other monthly utility payments don't appear on your credit. But if they remain unpaid for a couple of months, the service providers could send your accounts to debt collectors.
Collections accounts bearing your name indicate a poor payment history. And, with payment history accounting for up to 35 percent of your credit score, expect a big drop.
Joint Marital Debt
In marriage, especially when it comes to money matters, unity is strength.
When you and your partner come together financially, you can get approved for a joint credit card with attractive interest rates. Or you can secure a joint mortgage and buy a bigger home.
In the event of a divorce, though, the joint debt could come to haunt your credit.
Even though a divorce nullifies your marriage, it doesn't terminate any joint contracts or agreements you had with a financial institution. Sure, a family court can rule that one party is responsible for the joint debt, but that doesn't mean you're out of the woods. If your partner slacks on payments or lets the debt go into default, the credit score of everyone listed on the joint account will tank.
Divorce and Bankruptcy
Divorce is a common reason for individual bankruptcy filings, and it's easy to see why.
Facing unexpected financial pressure arising from credit card or marital debt, a divorcing couple can decide to individually or jointly seek bankruptcy protection. Depending on the bankruptcy you go for, your debt could be wiped out or you could get more time to settle it.
A big drawback of filing for bankruptcy is it can stay on your credit report for up to 10 years. It will also seriously hurt your credit score.
What You Can Do to Protect Your Credit
After a divorce, life moves on. You still have to stay on top of your financial obligations.
It's in your best interest to protect your credit standing before and after a divorce. Here is how to do it.
Adjust Your Lifestyle Accordingly
With a combined income, a couple can comfortably afford the finer things in life. A bigger house, frequent vacations, private education for the kids…you name it.
But when a divorce happens, ex-couples face the prospect of living with a reduced income.
Don't make the mistake of continuing to live a life your individual income cannot sustain.
If your ex-partner moved out of your home, for instance, you might be tempted to keep it, but will your finances allow? Will you afford to settle the mortgage in case your ex stops paying up?
If not, it's best to downsize. This may mean moving into an apartment or even moving back with your parents as you fix your finances.
Divorce is often a difficult and costly business. Trying to maintain a lifestyle you cannot afford will not only make the transition more traumatic but also put your credit rating at risk. Anything from late utility bill payments to missed mortgage payments can hurt your score.
Don't Slack On Payments
On your part, you might not have a problem settling individual bills.
The problem is with the joint debt. Your ex could simply stop paying up what they owe.
To protect your credit, the onus is on you to follow up and make sure the ex stays on top of the payments. If they don't, both your scores will be affected.
But how do you find out if your ex is paying up?
Obtain the statements of your jointly-held accounts and find out whether they are up to date. If not, remind your ex that they're late on the payments. In case your ex isn't cooperating or unable to pay at the moment, you can pay, and then ask your lawyer to seek orders requiring the ex to reimburse you.
Another option is to keep tabs on your credit report.
If your ex has defaulted on joint debt, it'll show up on our report. Although by this point your score might have already taken a hit, taking the appropriate action will help prevent further deterioration.
Cut Financial Ties with Your (Soon to be) Ex
Often, it's what you do just before the divorce that will save your credit score the most.
You see, marriages rarely end out of the blue. There will be signs. And when you see these signs, it's time to start severing financial ties with your spouse.
Keep note, some financial ties are harder to severe than others. For example, it's easier to remove your name as a cosigner on a rental agreement than it's to get out of a joint mortgage.
Either way, explore your options and severe all the financial ties you possibly can. After the divorce, there will be fewer financial obligations on your plate.
How Does Divorce Affect Credit? Now You Know!
In today's economy, having a good credit score can mean the difference between financial freedom and financial hardship.
This is why you need answers the question "how does divorce affect credit" and know what you can do to protect yours. Lucky for you, we have killed the two birds. Now you know the various ways divorce can harm your credit, as well as how to minimize the damage.
If your score has already taken a beating, worry not. Read our credit repair tips to start rebuilding it.
https://creditrepairanswers.org/wp-content/uploads/2019/02/Divorce-and-credit-score.jpg
800
1200
admin
https://creditrepairanswers.org/wp-content/uploads/2019/09/CreditRepairAnswersLogoSmall-300x98.png
admin
2020-11-25 20:37:30
2023-04-14 00:39:49
How Does Divorce Affect Credit Scores and What Can You Do About It?