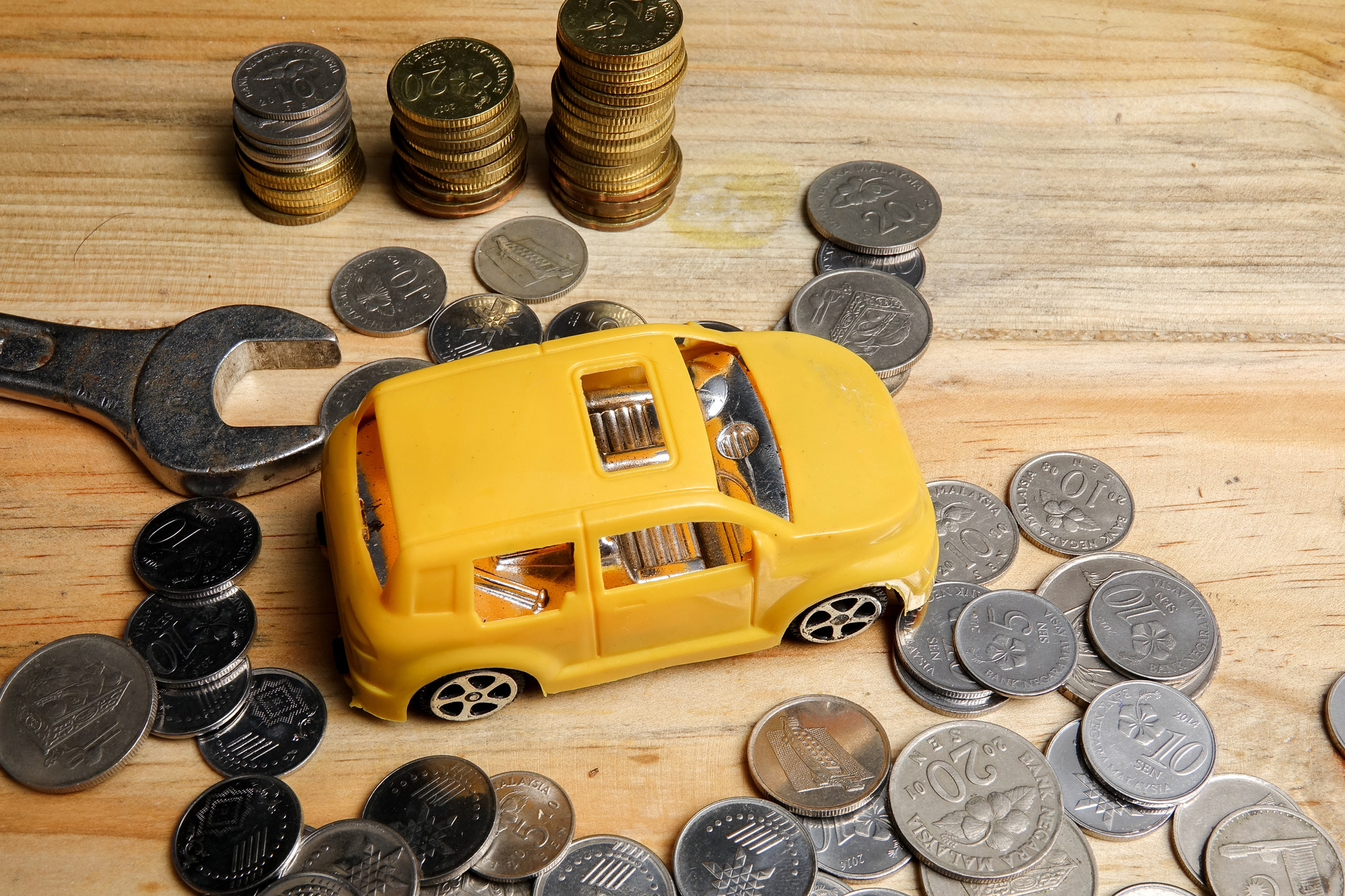 How to Rebuild Credit After a Divorce
It's hard enough to talk about divorce. But it's even more difficult to talk about what to do about money after marriage.
Money issues after divorce are a more excruciating issue than many married couples realize. The statistics are downright scary, particularly for women. Women married to men see a 20 percent drop in their income when their marriages end. At the same time, studies show that men's income grows over 30 percent after divorce.
Sadly, the poverty rate among separated women is three times higher than that of men at 27 percent.
Then you factor in the cost of divorce, which can range from an amicable split at $250 to well over $100,00 for the most contentious breakups. The unfortunate reality is that money management in the aftermath of divorce is hard, but it's also a time of renewal.
You have the opportunity to begin again.
While you begin your new life as a separated or divorced person, it is critical to do your best to take control of your finances so that you can rebuild credit. We've put together a guide to rebuilding your credit – and your financial life – after divorce.
Rebuild Credit: The Most Important Rule
As you rebuild credit and the rest of your new financial life, the one rule that matters most is using an income to pay your bills on time.
Almost everyone going through a divorce needs to build new skills. Living on one income instead of two or even on a brand new income means re-learning to budget. The nooks and crannies of your previous checkbook that felt so familiar no longer apply.
In some cases, you may need to learn how to take care of the bills. While paying bills today is less time-consuming thanks to features like auto-pay and paperless billing, you may still need to re-orient yourself if your partner always took care of this part of housekeeping.
In other words, don't worry right now about credit building techniques just yet. Start by covering your bases each month and move on when you're ready.
Pay Off Joint Debts and Close Your Accounts
Even after a divorce, you may still find yourself financially attached to your spouse. If you have joint debts, like a joint credit card account or loan, then those debts remain even when the marriage falls away.
Paying off these debts needs to be a high priority. You can't rebuild your credit as a single person when you still owe debts as a married person.
Moreover, your ex-spouse's financial decisions – like whether they pay the bill on time or at all – continue to affect your credit score even when your divorce is finalized.
If the debts are substantial and primarily belong to one person, consider restructuring the debt. Options like consolidation, refinancing, and balance transfers assign authority over the debt so one of you can move on.
If possible, sort out these joint debt issues during your divorce proceedings. The judge will assign someone responsible for the debt, and you can use it as a precedent during a restructure.
Finally, don't forget to close joint accounts including credit card accounts and checking accounts. Future charges and missed payments would impact your credit score even if it were your ex-partner who was responsible for the debt.
How to Build Your Credit
With your joint debts behind you, you're now ready to embark on your next journey: creating a financial life of your own. A new financial life also means building credit.
If you changed your name after you got married and intend to change it back post-divorce, file the relevant paperwork before opening new accounts or doing much else.
Check Your Credit Report
To start the work, pull your credit reports from all three credit bureaus. Read every single line to ensure every account noted is yours alone. Don't forget to look for errors or other issues that pop up, which is an integral part of regular credit maintenance no matter the season of life you find yourself in.
Next, create a spreadsheet of all your accounts. Include the institutions, account numbers, and dollar amounts for everything related to your finances including assets and debts.
With a new name and an understanding of your finances, you're ready to take the next step: opening new accounts.
Get a New Checking Account
Get yourself a new checking account in your name first. Talk to your bank and your current credit card companies to open accounts in your name without your former spouse's details. If not, seek out new banks and lenders.
Choose your new relationships carefully. Avoid applying for too many new accounts or cards. If you recently completed a divorce, it's likely your credit already took a hit. Even closing joint accounts damages your sore, even if it is not a significant hit.
Consider Bad Credit Options
If you are unsure of where you stand, consider trying a secured credit card.
Secured credit cards operate similarly to unsecured cards, but they require you to prepay the card before using it.
Secured credit cards are not only suitable for those repairing or rebuilding their credit, but they are also safer. You're less likely to run into credit card trouble in the months ahead, which helps you over the long term.
Make New Plans
Building up your credit after divorce works much the same way as it did before and during your marriage. Paying your bills on time, avoiding more debt than you need, and maintaining a good relationship with your creditors and banks earns your credit back slowly but surely.
Looking for more information on managing your money and how to rebuild credit? We offer resources for improving financial literacy no matter where you are in life.
https://creditrepairanswers.org/wp-content/uploads/2018/08/rebuild-credit.jpeg
1333
2000
admin
https://creditrepairanswers.org/wp-content/uploads/2019/09/CreditRepairAnswersLogoSmall-300x98.png
admin
2018-08-15 16:41:32
2018-08-15 16:41:32
How to Rebuild Credit After a Divorce