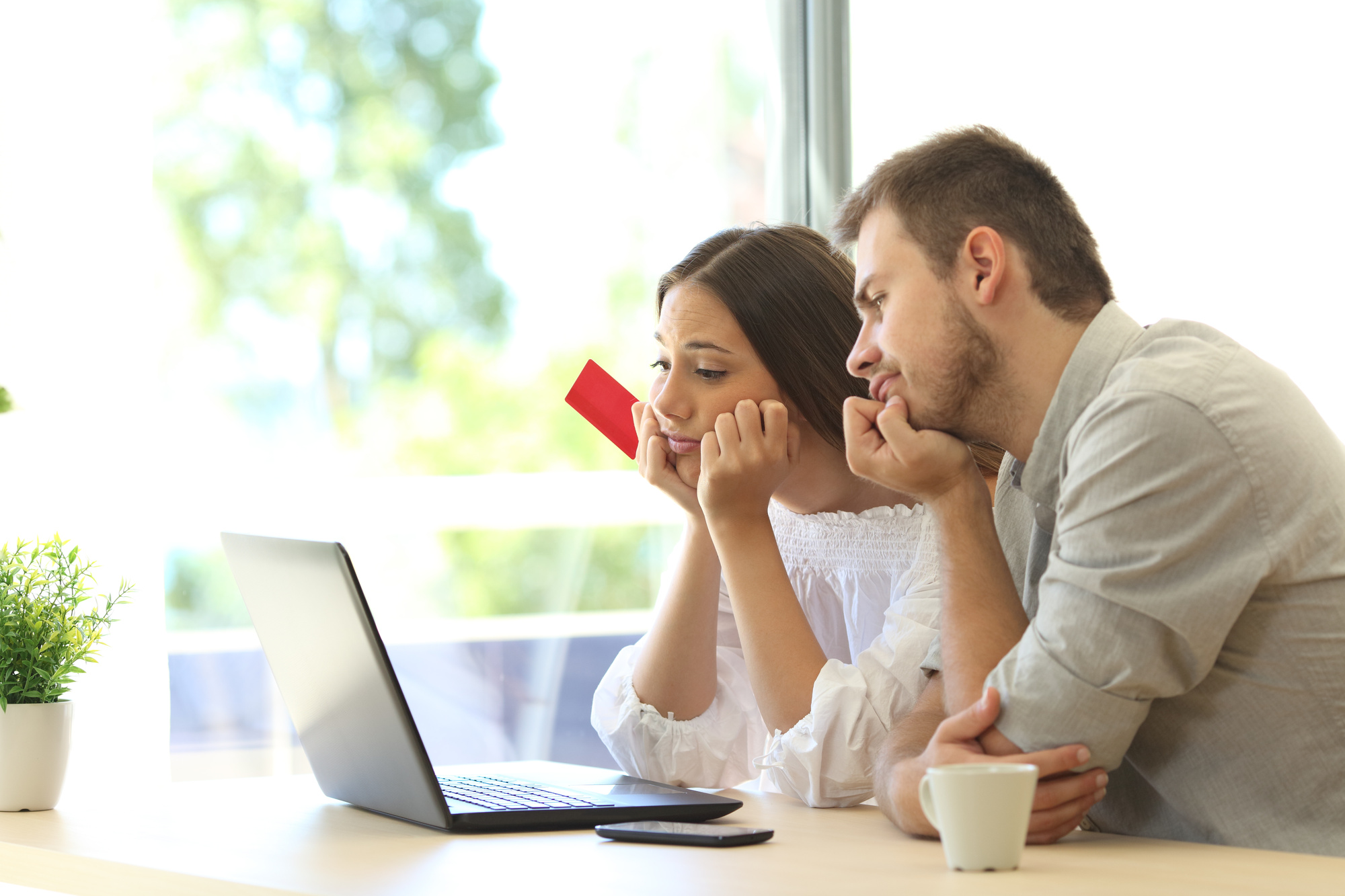 Marrying Someone with Bad Credit: How Your Partner Can Affect Your Credit Score
Did you know that money worries are the biggest reason for marriages ending in divorce?
Many financial-savvy people work hard to build up a great credit score.
There are many reasons to ensure that you have a great credit score, from taking out a mortgage to negotiating your interest rates with banks.
Despite the advantages of a great credit score, around 30 percent of people have a poor credit score.
It's just themselves who are negatively affected by a poor credit rating. Marrying someone with bad credit can harm you financially too. It seems that for some people "love conquers all". According to a survey, around 20 percent of people would marry someone with a poor credit score.
It's important to know what you're getting into by if you marry someone with bad credit. Keep reading to discover more about the implications for putting love before money.
Do Credit Scores Merge Together?
Many newly married couples believe that tying the knot means a brand new credit record is created that brings together both people's credit score.
In other words, it is assumed that credit ratings average out between the poor and great credit score. Thus forming an okay credit score.
This is absolutely wrong! Your credit scores do not merge together when you marry.
This is because your credit score is always attached to your Social Security number, which doesn't change when you get married.
Once you're married, your credit score doesn't change and remains separate to your partner's record. In fact, there is absolutely no recognition of marriage as far as your personal credit score is concerned.
When Does Your Partner's Bad Credit Impact You?
Even though your credit score rating doesn't merge together, you could still be affected by your partner's poor credit rating.
In the following cases, you could find that you are negatively impacted because of your partner's bad credit.
Apply for a Loan
Married couples often choose to apply for a loan together.
This could be a mortgage or another bank loan. Most lenders request the credit score of both partners. Both people are responsible for the loan repayments and therefore your documents will be considered separately, as well as, together.
If one member of the couple has a poor credit score, you could find that your loan application is denied. However, even if it is approved by the lender, you'll probably have to pay a higher interest rate as a result of the poor credit score.
Apply for Rental Contract
If you can't afford to buy your own property yet, you might choose to take out a rental contract instead. The property owner will also want to see your documents and credit score.
You could find that your application is also rejected because the property owner does not trust you as reliable tenants.
Add Your Partner to Your Account
Many couples choose to add the individual with the poor credit score to the bank account to the individual with the great credit score. Your account details will be displayed on your partner's credit record.
But this won't necessarily impact the existing credit record of your partner. There are several factors that contribute to a poor credit rating. Simply including someone with a great record on your account is unlikely to be enough to alter the poor score.
An alternative approach is to include your partner as a joint account owner. This could also boost your partner's credit score. However, you could also risk damaging your own credit record by doing this.
Co-Signing Risks
Many individuals with a great credit score choose to co-sign for their partner. If you do this, you are responsible for the payment of any unpaid debts that your partner owes.
It's important that you're in a financial position to pay for any of these payments. Otherwise, you could also incur harm to your credit score.
What to do When Marrying Someone With Bad Credit?
It's not all doom and gloom if you're marrying someone with bad credit. There are many things you can do to make the most of a bad situation.
Keep Your Finances Separate
It's important to keep your finances separate from your partner's until they've fixed their credit record and paid any debts.
Most importantly, don't add your spouse to your accounts or create a joint account yet.
Talk About Money
While it's not the most romantic topic to talk to your new husband or wife about, it's really important to make sure you're both clear about your financial circumstances.
You can create a household budget together to make sure neither of you overspends on your monthly expenses. Always make sure you're on the same page with any joint financial decisions.
Marrying Someone with a Poor Credit Record
Marrying someone with bad credit can undo all the hard work you've put into making sure you have a great credit score.
You could struggle to get a mortgage together to buy a home. You might find that you have higher interest rates when you take out a bank loan.
But it doesn't have to be this way. It's important to know what you're getting into by if you marry someone with bad credit. This way you can talk about your finances with your spouse to come to the best solution for both of you.
Do you want to find out more about credit repair game plans? Check out our blog on how to start the credit score repair process.
https://creditrepairanswers.org/wp-content/uploads/2018/07/marrying-someone-with-bad-credit.jpeg
1333
2000
admin
https://creditrepairanswers.org/wp-content/uploads/2019/09/CreditRepairAnswersLogoSmall-300x98.png
admin
2018-07-30 01:36:50
2018-07-17 01:38:46
Marrying Someone with Bad Credit: How Your Partner Can Affect Your Credit Score