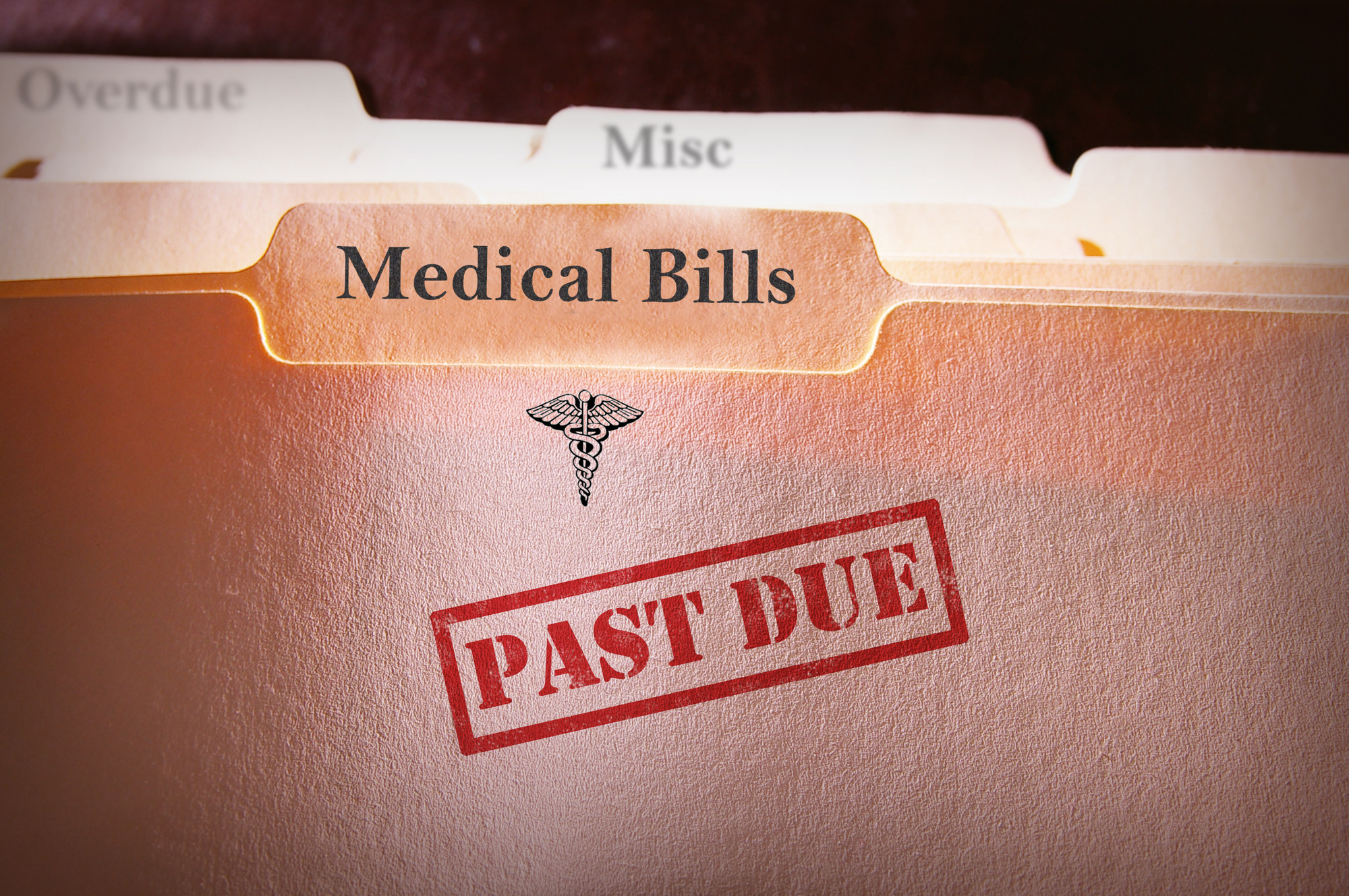 Buried Under Medical Bills? Here's What Medical Collections Will Do to Your Credit
Given that nearly 80% of Americans are saddled by debt, an increasing amount of that is medical debt.
As many of these people in debt have put their money on credit cards or have taken out loans, these debts slip into collections often. If you still owe the hospital or treatment center, your medical debt is subject to medical collections, which can drag your credit score way down.
Here is what happens and what you can do about it.
What Happens to Your Credit Score
Your credit score is subject to being dragged way down when your medical bills get out of control and you fall behind your payments. As collection agencies report your delinquency to other financial institutions and credit reporting companies, you'll see a negative impact on your financial future.
Once you've damaged your credit, other aspects of your life end up being impacted negatively.
Your ability to take out a loan for a car or a home ends up at risk. If you need car insurance, you'll find that your insurance rate goes up as your credit score sinks. As medical collection agencies continue knocking at your door, your ability to get credit in other forms disappears.
If you're looking for a way to avoid dealing with credit damage, here are four to steer clear of problems due to medical bills.
1. Pay Those Bills
First things first, you need to pay your medical bills on time. If you're on a payment plan, pull out all the stops to ensure you pay your bills when they're due. If you're struggling to pay your bills, call up your financing company and renegotiate ASAP
While you might think you're paying for everything as you should be, there's a chance you're not aware of what you owe. The confusing tangle of wires that makes up insurance, deductibles, co-pays, and co-insurance leaves a lot of people thinking they're paying when they're falling behind.
Don't play dumb. Call your insurance provider to ensure that your medical bills get paid as they should be. Assuming that everything will work out is going to be your downfall.
After every appointment you make, add something to your calendar one month later that says "check balance". This way, you'll remind yourself to reach out to your medical institution and insurance company. Watch your mailbox too in order to keep from missing any important piece of mail.
2. Get an Itemized Bill
Most institutions won't give you an itemized bill when you go to pay them. You're more likely to get a general bill just telling you what you owe. If this is the case or if the bill looks bigger than it should be, an itemized bill gives you the chance to review your charges.
Not every insurance company communicates well with every financial institution or vice versa. Many people are billed without taking into account their insurance, meaning that their bill doesn't represent what it should or how much they should pay. Some people wait for insurance companies to kick in, which may not happen, meaning that late fees and charges rack up while you wait.
Your itemized bill gives you the opportunity to negotiate payment with your health care provider. The charges that you get could be inflated, incorrect, or have been improperly added. You won't know unless you get an itemized bill.
Contact the provider if the bill doesn't look right to you. Be proactive rather than waiting for someone to bother you about your coming bill.
3. Negotiate with Collectors
If you're at the phase where your bills are in collection, all is not lost. There's still an opportunity for you to grab the reins of your bills and steer them a bit. When you're contacted about a medical bill, negotiate with them not to report if you agree to pay it as soon as possible.
Some collectors are more amicable than others and stop the reporting mechanism as soon as a bill gets paid. However, double check that this bill is legit because false collection companies have found ways to scam consumers this way.
After you've paid the balance, your credit score may end up staying the same if you don't ask the agency to remove the item. The term for this is a "pay for delete" and the collection agency must agree to these terms before it begins. Some agencies give you this statement in writing, but if they don't, ask for it directly before you proceed.
Collection agencies aren't required to take this step, so if they do, be appreciative and meet them halfway. If they need paperwork or a signature from you, hustle to get it done on time so that this process can play out ASAP.
4. Set up a Payment Plan
If you're underwater with your medical debt and know that it's too much to pay on time, set up a payment plan with the agency. If you're still under the umbrella of the medical provider, work with them to pay on a monthly or weekly basis depending on your debt. If you catch them before your account goes into collections, you'll save yourself a headache.
To improve your credit score, ask your medical provider to get the account back. Tell them you're willing to pay it and put together a payment plan. This ensures that you'll get that mark removed from your credit score and be back to dealing with the medical provider directly.
If they agree to do this, don't make any mistakes. You can't afford to make one at this point.
Medical Collections Are a Messy Headache
If your bills end up in medical collections, you're headed for a nightmare of phone calls, nasty letters, and even garnished wages. Rather than wrestling with these collection agencies, get on top of things so that your financial future doesn't end up impacted over your medical bills.
For a few credit cards to help rebuild your credit, check out our latest guide.
https://creditrepairanswers.org/wp-content/uploads/2018/12/medical-collections.jpeg
1329
2000
admin
https://creditrepairanswers.org/wp-content/uploads/2019/09/CreditRepairAnswersLogoSmall-300x98.png
admin
2018-12-08 22:15:21
2018-12-01 22:17:27
Buried Under Medical Bills? Here's What Medical Collections Will Do to Your Credit