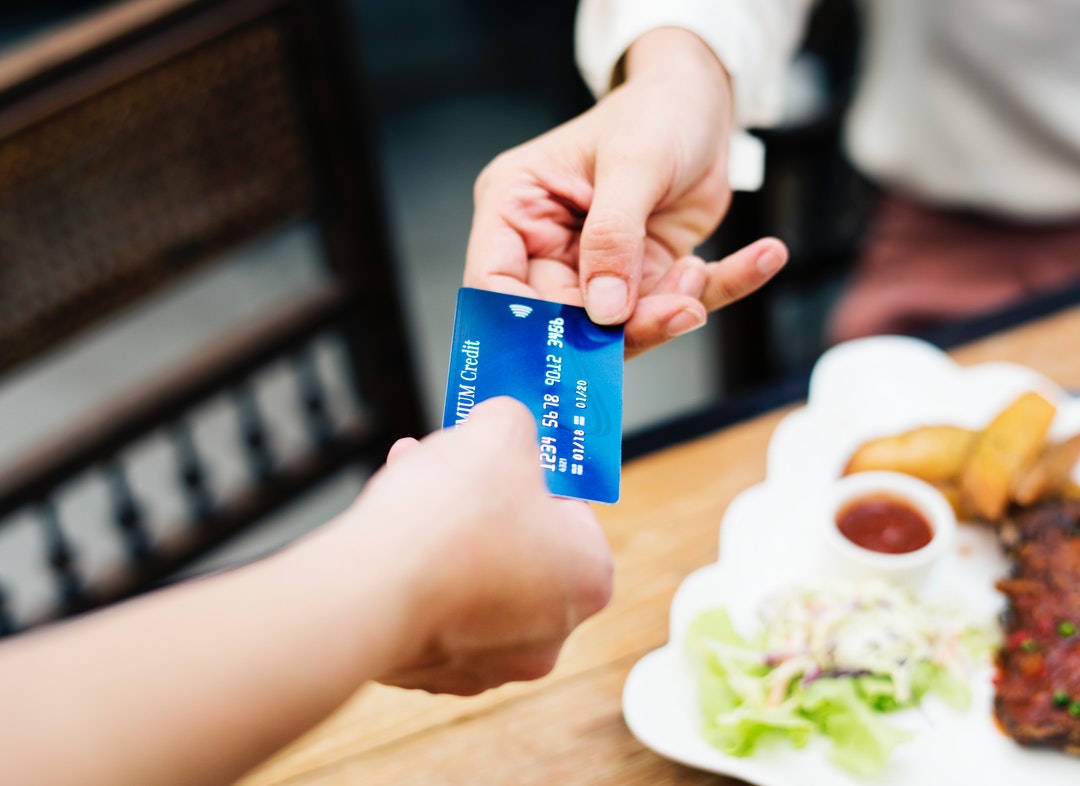 Don't Let a Low Score Bring You Down: The Best Credit Cards for Bad Credit
The bad news: you have bad credit. 
The good news: you can still get a credit card. 
About one-third of all Americans have a credit score that falls beneath 601. That's why so many credit companies have made their cards available to those with lower scores.
When you have bad credit, you should look for a card that allows you to start building it back up again. Choosing one of our suggested credit cards can help you raise your credit score as long as you make the required payments. 
Here are some of the best credit cards for bad credit: 
Discover It Secured
You might not be able to obtain an unsecured credit card yet, but that shouldn't stop you from getting a secured card with a lot of great features. The Discover It Secured card has many perks similar to an unsecured card. Plus, the security deposit is only $200, and you won't even have an annual fee. 
One of the best parts about the Discover It card is that you'll receive 5% cashback on different purchases. Cashback conditions change quarterly, but often include grocery stores, gas stations, restaurants and more. You'll also benefit from 1% cashback on every purchase you make.  
Capital One Secured Mastercard
Easily rebuild your credit using a Capital One Secured Mastercard without having to pay an annual fee. Better yet, this credit card for bad credit only requires $49 down for $200 worth of credit. 
As long as you use the card responsibly, you might even get your deposit refunded along with a higher line of credit. All you have to do is make sure that you pay your bills in a timely manner. If you're unsure about the status of your credit score, don't forget to check it using Capital One's Creditwise. 
OpenSky Secured Visa Credit Card
The OpenSky Secured Visa Credit Card is made specifically for people with poor credit, as they don't even check your credit when you apply for their card. You choose your credit line by how much you put down on your refundable deposit–the amount can range from $200-$3,000. 
OpenSky also sends your credit report to each major credit bureau, allowing you to check it often. A phone notification from their app won't let you forget your monthly minimum payment. 
Milestone Gold Mastercard
Have a previous bankruptcy? No problem.
The Milestone Gold Mastercard won't exclude you. That's what makes the Milestone Gold Mastercard one of the best credit cards for bad credit. 
Your annual fee is determined by a prequalification assessment. It won't hurt your credit score and calculates your annual fee based off of it.
Your annual fee could be anywhere from $35-$75 for the first year. After that, it'll increase to $99. Although you might also be required to pay an opening fee, you can be sure that it won't be more than $75. 
Merrick Bank Double Your Line Visa
Apply for a Merrick Bank Double Your Line Visa and get prequalified in less than one minute. As the name of this card suggests, it allows you to double your line of credit. After making your minimum payment every month for seven months, your credit line will be raised automatically. 
You'll also benefit from online management tools, as well as the ability to check your credit score. With $0 fraud liability, you'll be safe from any unapproved transactions. 
AvantCard
When you're searching for credit cards for people with bad credit, it's important to choose wisely. That's why you should consider the AvantCard.
The AvantCard is one of the most convenient bad credit credit cards. The application process is simple and doesn't take long. Using an AvantCard to better your credit score is ideal–you won't be hammered with hidden fees, and you'll have protection from fraud. 
Total Visa Unsecured 
You're probably reluctant to get another credit card after having an experience with bad credit. However, the Total Visa Unsecured can help you reestablish your credit score.
There may not be any fancy features on it, but this is one of the best cards for people with bad credit. Instead of spending frivolously, you can work on becoming more frugal and avoiding items you can't afford. 
When you first get your card, your credit limit will be $300. This prevents you from using it on huge purchases. Try to charge about $100 every month, and make sure to pay all of it off–otherwise, you'll be hit with a high APR. 
Green Dot Primor Visa Gold Secured
A Green Dot Primor Visa Gold Secured credit card can be your solution if you're unable to obtain a credit card. You don't have to have a good credit score to get this card–a person with any credit score is welcome to apply. Fortunately, there aren't any application or processing charges either. 
You'll be given a credit line ranging from $200-$5,000. With a low 9.99% interest rate and no penalty fees, you should be able to rebuild your credit in no time. 
Indigo Platinum Mastercard
The Indigo Platinum Mastercard is another one of the most helpful credit cards for poor credit. You won't even be disqualified for bankruptcies or for a bad credit score. 
Quickly apply without it having an effect on your credit score. Not only is this card protected from fraud, but it can be used at 35 million areas around the world. 
Credit One Bank Unsecured Visa
Who doesn't love getting cash back? With Credit One Bank Unsecured Visa, you can get 1% cashback on certain purchases including gas, internet services, cable TV, groceries and more. 
You'll also have the ability to check your credit score status through their website. Once you've consistently paid back your bills, you'll qualify for a credit line increase. Luckily, you also won't be accountable for any unauthorized transactions.  
The Bottom Line: Credit Cards for Bad Credit
Don't get discouraged by your credit score. You don't have to keep getting rejected by multiple credit card companies. Instead, choose one of these credit cards for bad credit. 
These cards make it possible to slowly rebuild your credit. Soon, your score will be back up and you'll no longer have to suffer from bad credit. 
Want to know some of the fastest ways to help boost your credit score? Check out our article for more tips. 
https://creditrepairanswers.org/wp-content/uploads/2019/03/credit-cards-for-bad-credit.jpg
786
1080
admin
https://creditrepairanswers.org/wp-content/uploads/2019/09/CreditRepairAnswersLogoSmall-300x98.png
admin
2019-02-11 03:50:50
2019-03-12 03:52:45
Don't Let a Low Score Bring You Down: The Best Credit Cards for Bad Credit